A look at members in action at CAMX 2021

More than 40 IACMI member companies were out in force exhibiting at CAMX 2021 in Dallas October 19-21 showcasing new (and core) products, process innovations and new manufacturing capabilities, as well as targeting new customers and cultivating existing relationships.
"CAMX is important to IACMI and to the entire composites community," said Dale Brosius, Chief Commercialization Officer & Executive Director of IACMI. "Getting together in person to see and hear the latest advancements in materials and applications, including many by IACMI members, is the best way to appreciate the value that composites offer to improve the way we live, play, work and commute. From clean energy production and use, to resilient infrastructure, composites are the solution for today and tomorrow."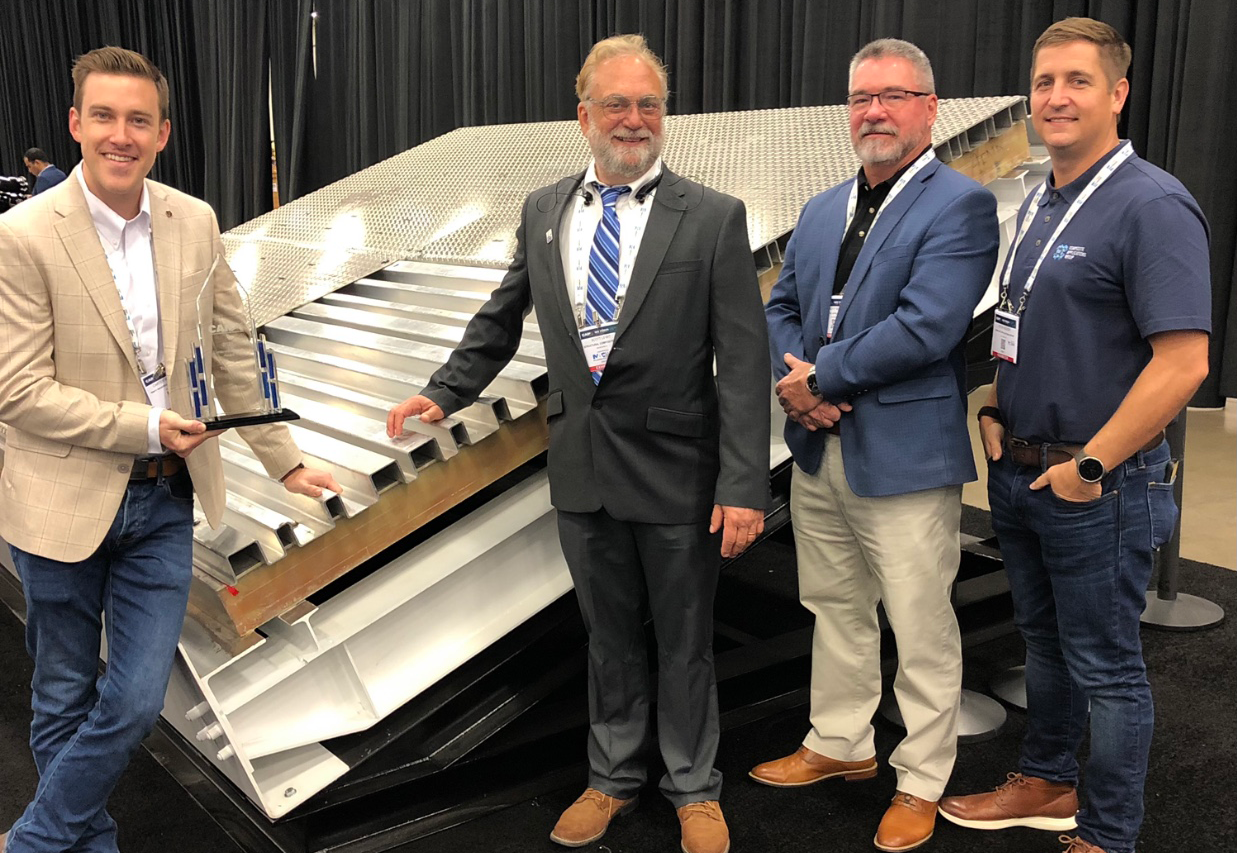 From left, TrinityRail Engineer Carter Andrews proudly displays the 2021 Combined Strength CAMX Award along with partners Structural Composites' Scott Lewit and CAG's Jeff McCay and Peter Hedger Jr.

IACMI members team up with TrinityRail to win 2021 Combined Strength CAMX Award

IACMI members Composite Applications Group (CAG) and Structural Composites, Inc. were big winners at CAMX 2021 as the two companies teamed up with TrinityRail to win the 2021 Combined Strength CAMX Award. The team's winning entry, "TrinityRail 72-foot Refrigerated Boxcar Floor."
CAG's Peter Hedger Jr. on winning the award, "TrinityRail had the vision and drive for innovation and CAG had the tools to make it happen. Jeff McCay pushed for change and Trinity Rail's Ken Huck, director of product development, and Carter Andrews, mechanical engineer, made it happen. Structural Composites and Scott Lewit brought technology that helped lightweight the rail floor while achieving better thermal insulation for the refrigerated rail car."
Huck said the experience developing the composite floor has opened TrinityRail's eyes to expanded use of composites in other railcar applications. In fact, Huck and Andrews said they are working with CAG and Structural Composites to develop another composite structure.
A first for the rail and composites industry, CompositesWorld features how TrinityRail seized the opportunity to apply composites in a structural application in its refrigerated rail car.
Read the full story here.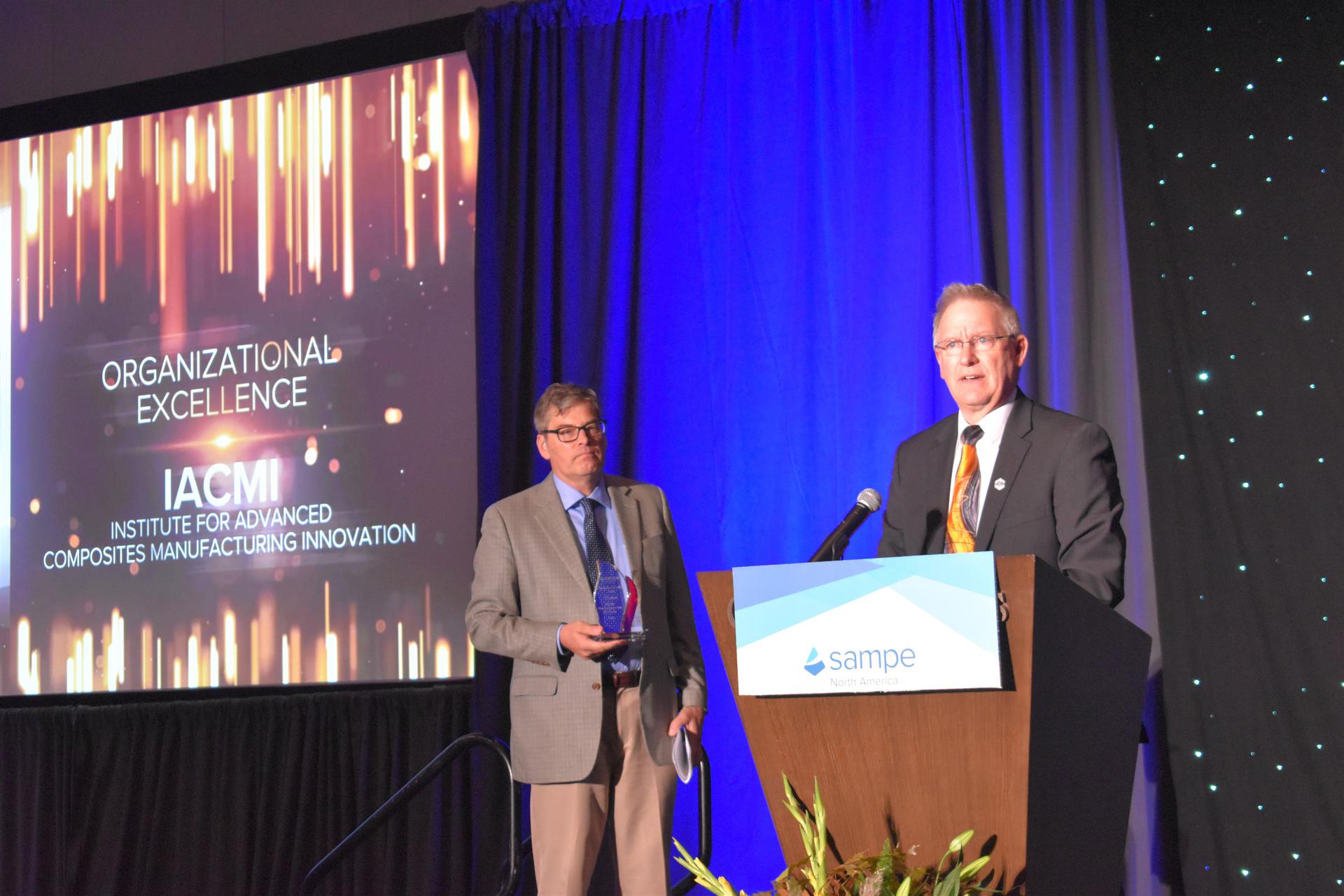 IACMI receives SAMPE 2021 Organizational Excellence Award
IACMI was honored by SAMPE as a winner of the SAMPE 2021 Organizational Excellence Award. The award recognizes organizations from industry, academia, and/or government that exemplify the best of SAMPE from within the advanced materials and process community as a whole. Announced in June, the award was presented at SAMPE's Awards Dinner Oct. 18 as CAMX 2021 got under way.
"IACMI has set a high standard for innovation and creativity in advancing material and process engineering," said Jerome Berg, President of SAMPE.
IACMI workforce partner Davis Technical College was also named a winner of this prestigious honor for its Composite Materials Technology program. IACMI is deploying Davis Tech's training program in select community colleges across the country as part of the Advanced Composites Career Pathways (ACCP) program.

Read our original announcement here.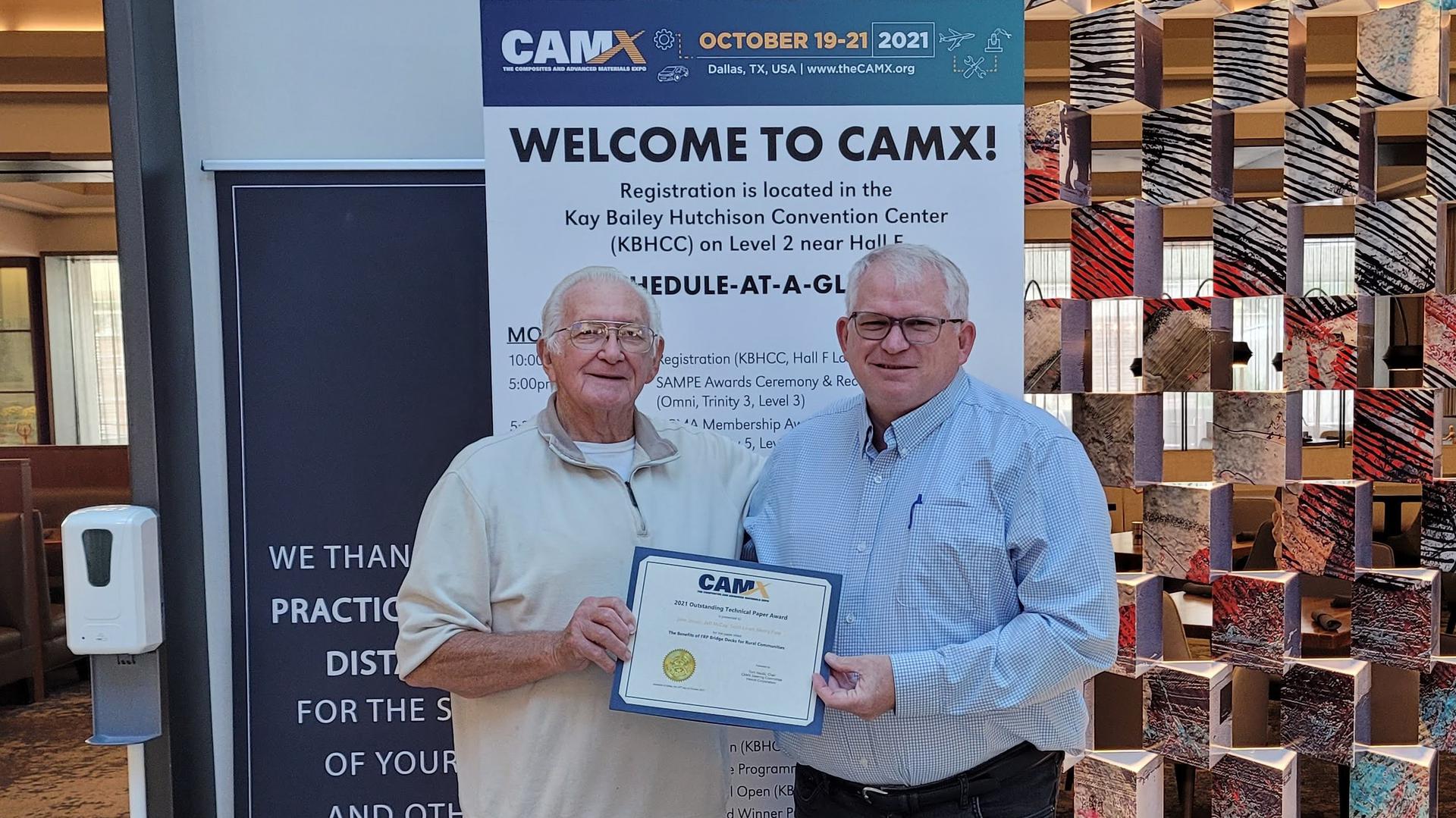 CAMX 2021 Outstanding Technical Paper Award
A collaborative team that includes IACMI Technology Impact Manager & CAG Vice President John Unser earned a CAMX 2021 Outstanding Technical Paper Award for its entry, "The Benefits of FRP Bridge Decks for Rural Communities."
In addition to Unser, the award recognizes contributions by CAG CEO Jeff McCay, Structural Composites President Scott Lewit and Neel-Schaffer Senior Structural Engineer Henry Pate.
The paper details how fiber reinforced polymer bridge applications are a sustainable solution to the nation's crumbling infrastructure and presents a case study based on a composites bridge installed in rural Tennessee in 2020. Learn more here.

IACMI members making industry news while at CAMX 2021
Going into CAMX 2021, several companies were making headlines, including IACMI members Magnum Venus Products (MVP) and Vartega.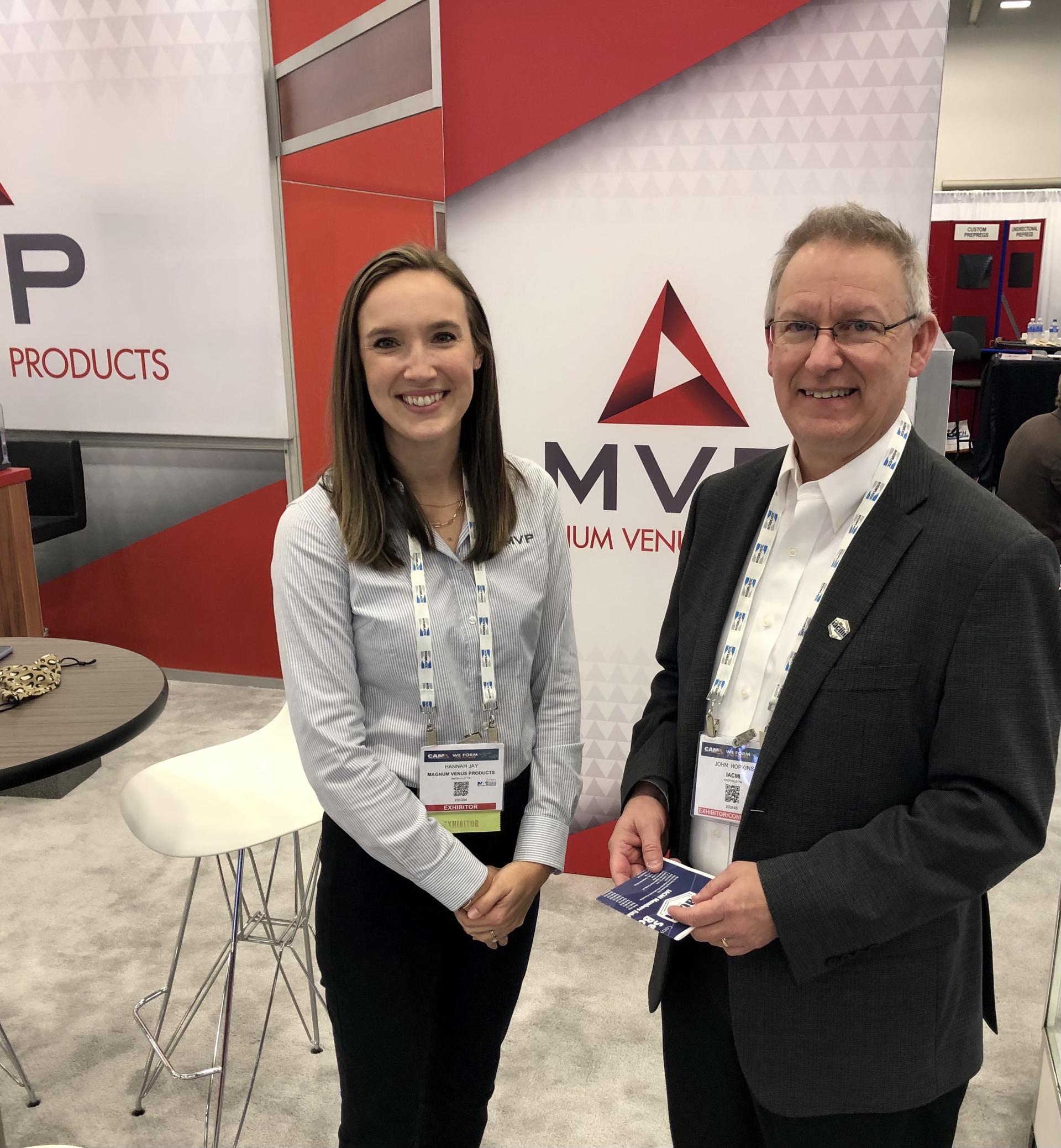 MVP announced it is launching a new model of its Reactive Additive Manufacturing (RAM) system to enable cost-effective fabrication of thermoset materials at medium- and large-scale. Learn more here.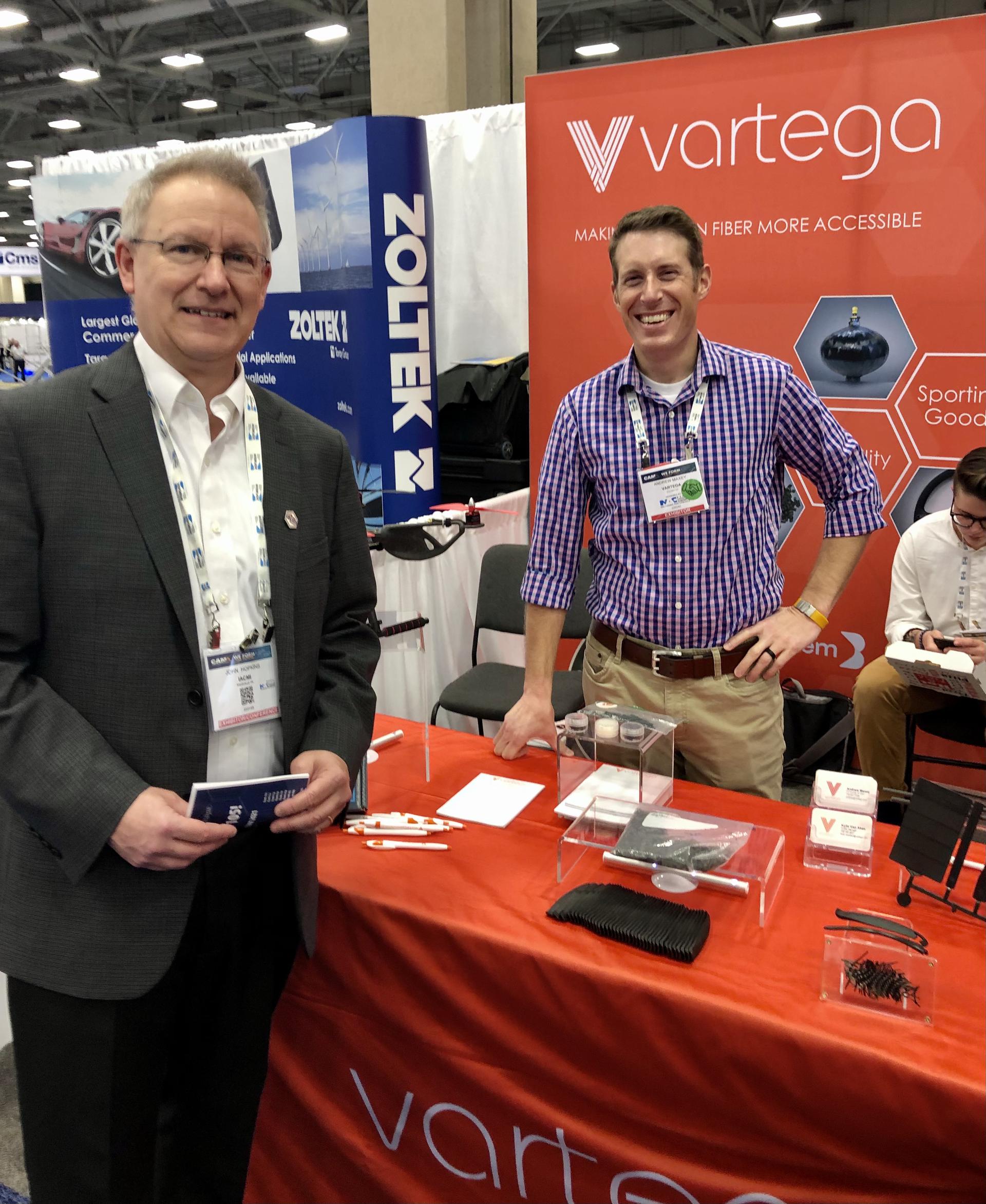 Vartega announced it is partnering with Aditya Birla Advanced Materials on recycling and developing downstream applications for composite products based on Aditya Birla's patented Recyclamine Technology. Learn more here.

More of our members in action at CAMX 2021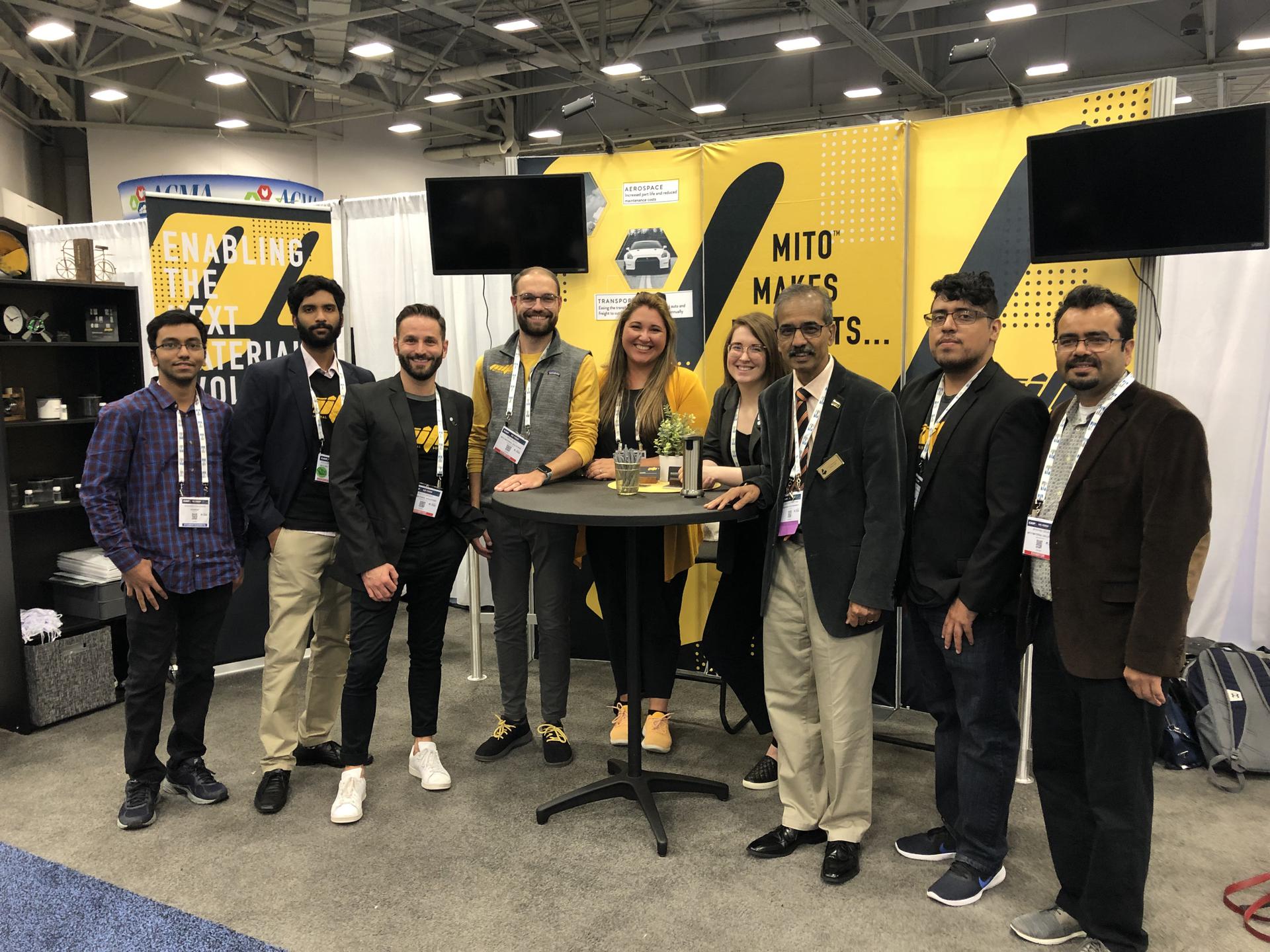 "Everybody at CAMX this year really wanted to be here. The people that came to our booth were engaged and interested," said Haley Marie Keith, CEO of MITO Material Solutions. "It is exciting to see how the composite industry is changing and evolving coming out of the pandemic. I think we are in for the next material evolution and the
people here are making that happen."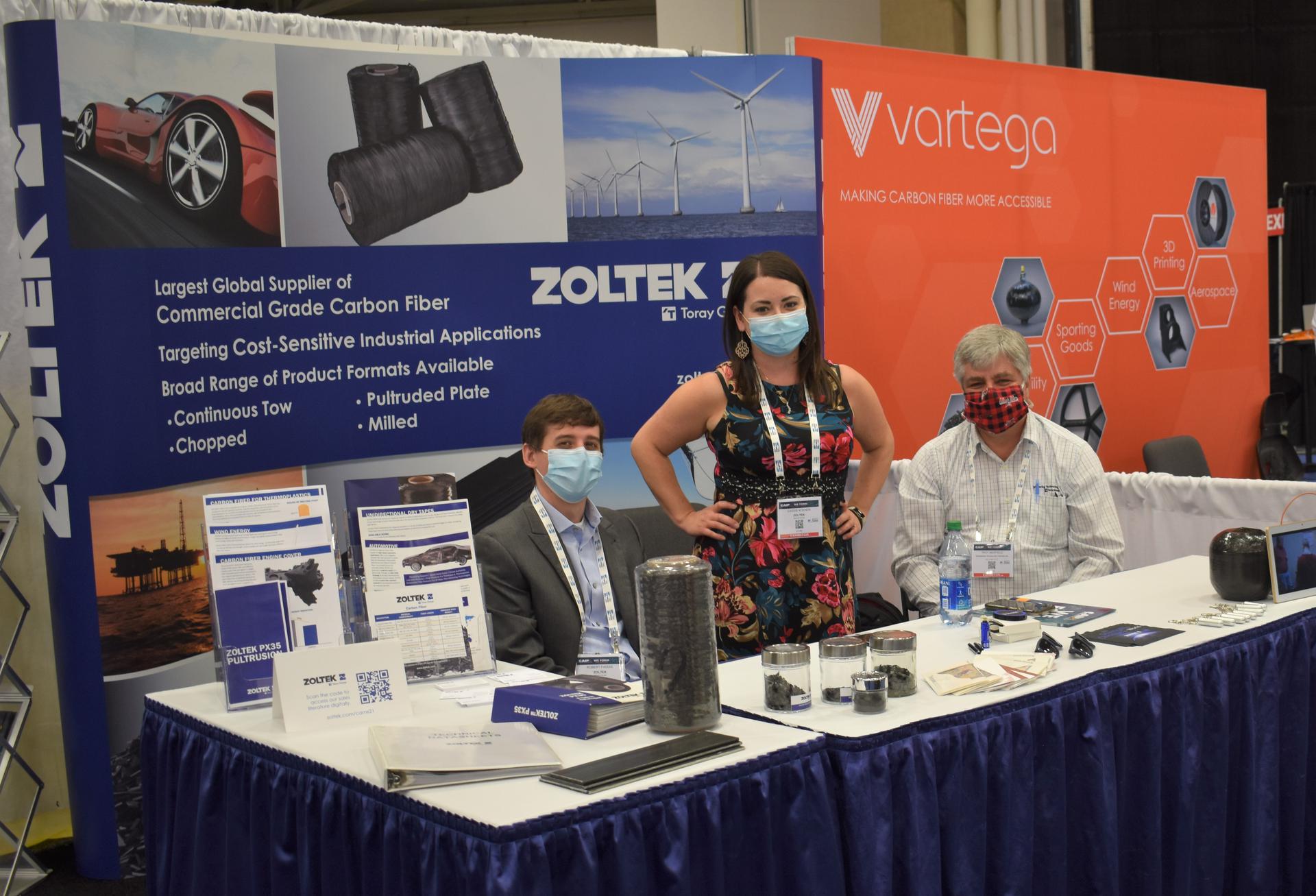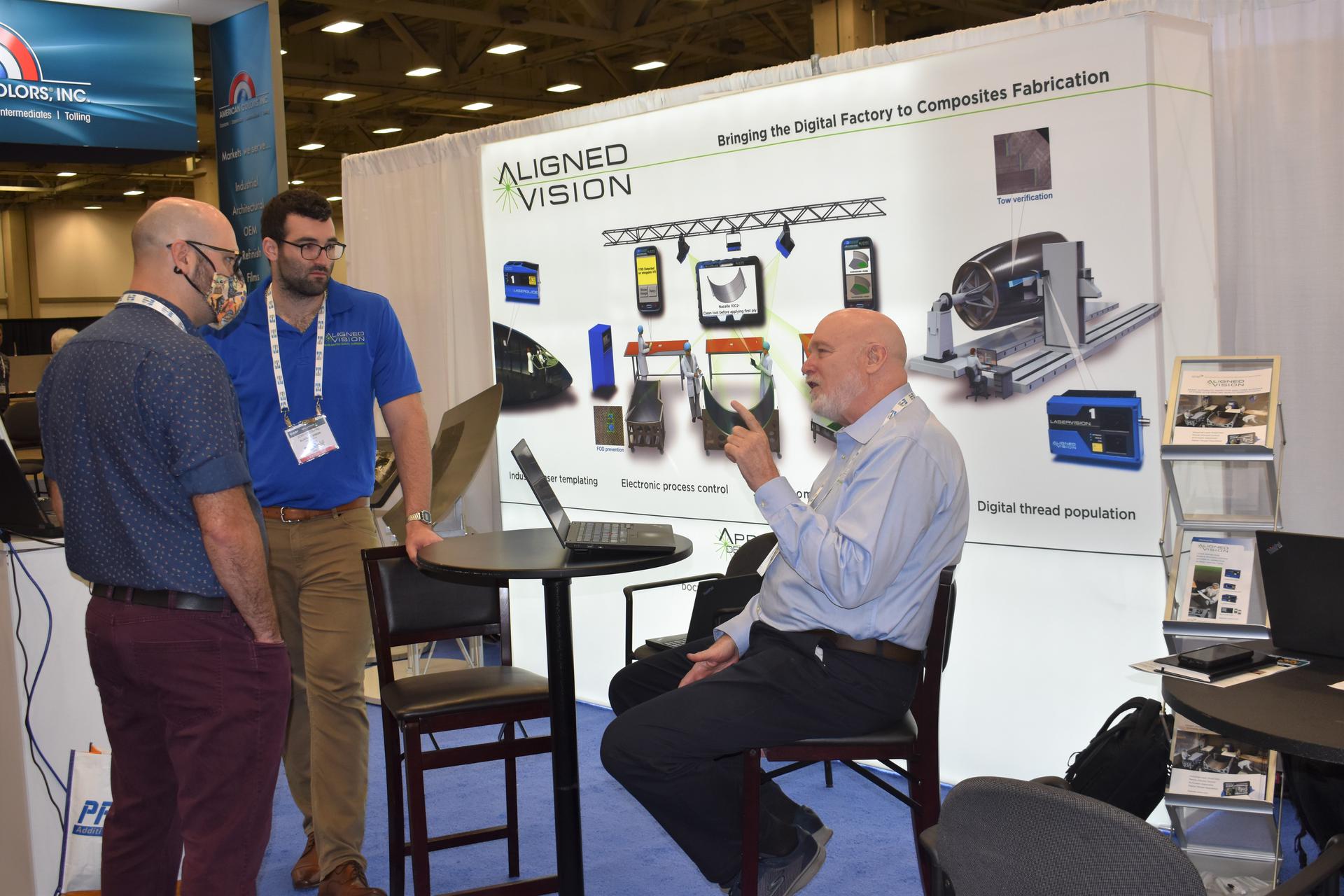 Visit our Facebook page to view more photos!